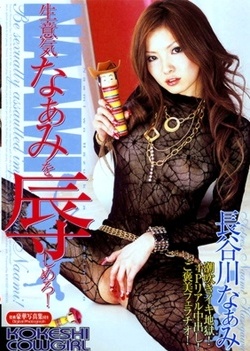 KOKESHI COWGIRL Vol. 30 Be Sexually Impertinent Naami!
15 minutes
Tied up in the hottest way possible, every inch of this MILF's beautiful body is up for grabs with these guys in control. They have her sucking her own nipples while they're stuffing fingers in her pussy and stretching her shaved pussy lips. Vibrators of all shapes and sizes fill up the babe in bondage, and make her squirm and cum while tied in her chair.
There is no more Naami Hasegawa DVD, but you can check 5289 more JAV DVD into our archives, we are pretty sure you will found something you like!!
View All